I had
posted
about a month ago about a couple of light fixtures that I had found for above our front door.
After my last visit, I started to re-think my choice. I worry that a big square lamp would be a bit same-y on a big square house. I'm thinking now that something a bit more bright and chipper would be a better choice.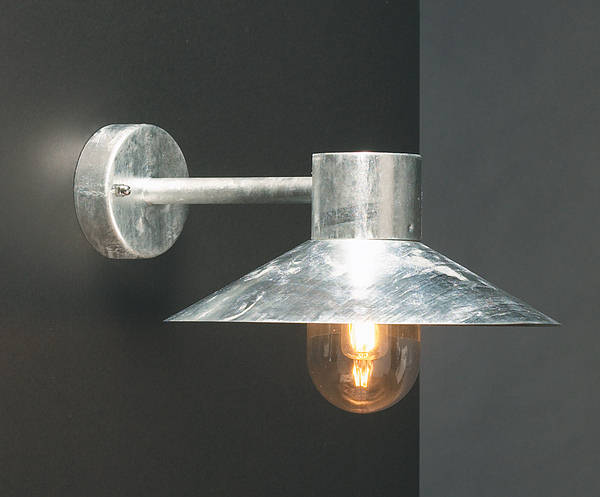 A bit of searching with my new criteria brought me to this lamp. It's called the "Lund" from a Scandinavian range of outdoor lighting, so that's a good sign. The Lund is also galvanized so it should be nice and bright, and it has a robust
IP rating
of 54.
Unlike the other lights I was considering, this one is available locally, so I'm going to take a look before I buy. If it passes muster, I'll bring it out and install in October.